Icelandic multi-talent Bistro Boy just released the album Svartir Sandar on Möller Records, the legendary Icelandic electronic label of which he is one of the co-founders. We met up with him just before the traditional Möller Records Iceland Airwaves off-festival night at Lucky Records.
What was it like growing up in Iceland?
Growing up in Iceland was great. I grew up in the countryside, in a small village in south-east Iceland, at the end of the road so to speak. From early age i liked everything "synth". It was a bit hard to get your hands on music when growing up, you had one hour on the National Radio playing "popular" music (and too much Beatles) and the only albums you could buy at the tiny supermarket where leftover albums from Reykjavik, and not in great numbers. So when i got to hear stuff like Gary Numan's Pleasure Principle, Jean Michelle Jarre's Oxygène and Zoolook, Art of Noise's DAFT and Human Leagues "Dare" to name a few i knew this was something down my allay. My biggest dream was to own bunch of synthesisers and make music like they did.
I did my first live show in my early teens. I used to play keyboard in a a number cover bands in my early teens but getting my hands on an Atari running Cubase opened a whole new world to me and later perform armed with synths and computer.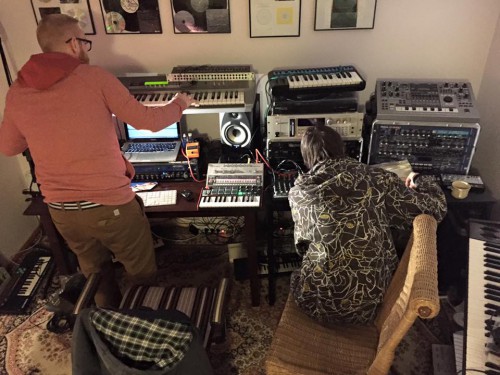 I work on my music at home, like so many of us who are doing electronic music. We're sometimes a bit like lone wolfs, but at the same time I love collaborating with other musicians. Bringing a singer to your studio to try out ideas is very rewarding process that can take take your music and music ideas to a new direction. Thats a fun thing to do and I really like doing that. I mostly work on my own stuff but every now and then i do remixes for other artists which is fun. It's good to take your mind off your own stuff every now and then and pair your brain with the work of other.
You're one of the co-founders of Möller records, how did it come about that you started the label?
The label was originally funded by the Icelandic electronic artists Futuregrapher (Árni Grétar) and Skurken (Jóhann Ómarsson) in 2011. I happened to show up for an event they ran at the time and shortly thereafter sharing my music with them, which Möller Records later released (EP Sólheimar). To make a long story short i ended up being 1/4th of the team and now running the label with Árni and our good friend Stefan Olafsson (Steve Sampling).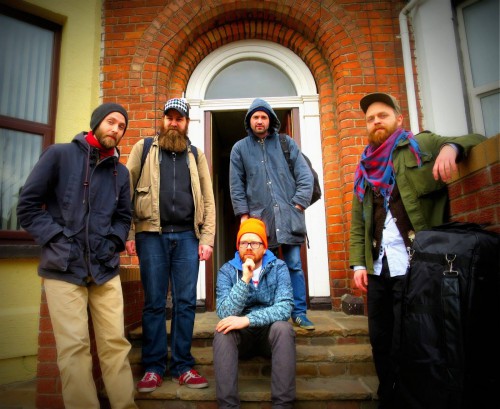 What are your highlights of your time working with the label so far?
There are so many great memories to share. We had a great time running our monthly event Heiladans which we ran for about 4 years. I got to know a lot of great talents and friends during this time that i highly respect and have later helped me evolve. But of all the fun things we've done i think performing at Dias Nordicos in Madrid (2014) and our Label Night in Berlin (2013) have been among the most entertaining things I've done with the label.
Möller Records is all about getting Icelandic electronica heard. It operates like a grass-root organization,  our work is first and foremost about finding and then helping Icelandic talents to get their music out there for the world to enjoy. There are so many talented people who never have their music heard because they lack some sort of support. The journey from recording a track to releasing it may seem simple but there are so many steps to be taken before that happens and thats where we come in.
Our mission is simple. Find, foster and help Icelandic electronic artists to take their first steps in releasing their music. Möller Records is a platform for artists to take off into the future they want to create for themselves. We're here to help.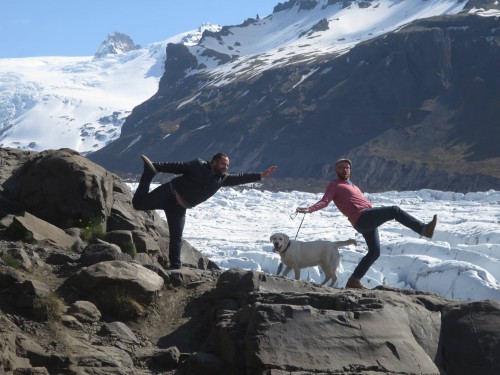 There's a lot of stuff going on in the electronic scene in Iceland at the moment. I think we have this saying that almost everyone in Iceland is a musician, and maybe thats not far from the truth. There's always something interesting going on, weekly events taking place and small labels focusing on different genres within the electronic music scene seem to thrive, labels such as Lagaffe Tales, Falk, LadyBoy Records and Borg as well as Möller Records.
As I'm representing Möller Records I would of course have to name some of the artists we represent such as EinarIndra, Futuregrapher, Steve Sampling, Daveeth, Gunnar Jonsson & Subminimal to name a few. Tonik Ensemble is absolutely on of my favorite Icelandic artist (check out his latest album Snapshots).
What are you planning for Iceland Airwaves this year?
We like to throw label nights during those festivals to introduce Möller Records artists. We've done that several times at Iceland Airwaves which is lots of fun but at the same time we're able to show the diversity of our artists. 
At this year's Iceland Airwaves, Möller Records will be doing series of Off-Venue events, with myself performing at Lucky Records, Icelands largest record store with EinarIndra, Futuregrapher & Daveeth.
Live at Iceland Airwaves: Saturday Nov 11, 16.00: Bistro Boy @ Lucky Records
But the new album 'Svartir Sandar' here.