Berlin Midsommar Festival 2016 is presented by Nordic by Nature, Norr Magazine, FluxFM, SPEX, Kaltblut & Berlin Sessions.
MIDSOMMAR! is knocking on our door, so time to announce the rest of this year's festival line up. And we have very good news for you! Our wish list for 2016 is completed: we got rap artist Gnučči on board!! - the Swedish Nicki Minaj? Also Copenhagen and now Berlin based singer songwriter Lisa Alma will be performing at Urban Spree. Stockholm based DJ team Justlikesnow & Foxy Mulder have also confirmed to spice up our Midsommar night on June 24th. They belong to Sweden's current most up and coming DJ teams.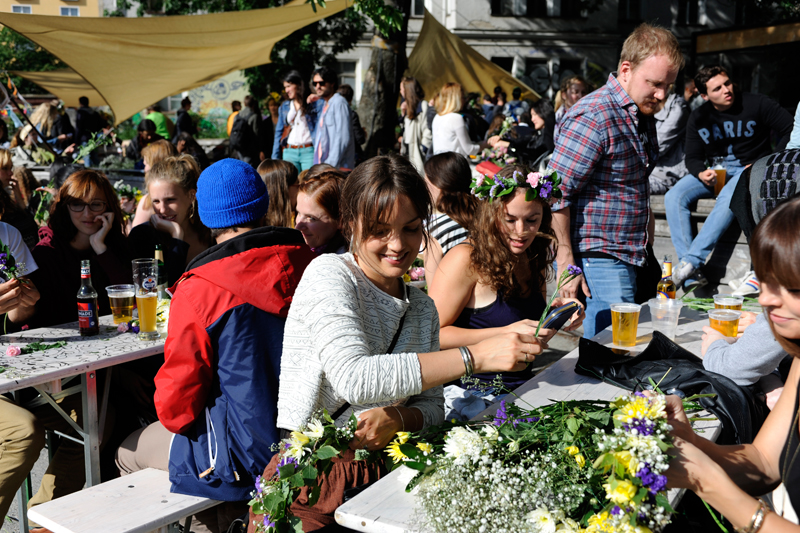 Besides live bands and DJs, there will be FLOWERS (to make your own flower head band), GAMES (Kubb, Göteborg Paper Chase, Fünfkampf), typical SWEDISH MIDSOMMAR FOOD & BERLIN FOOD TRUCKS. And just like the years before, Our/Berlin will prepare a special Midsommar drink. As a very new addition for this year, there will be a real FINNISH SAUNA waiting for you at the festival. Towels can be brought to or bought at the festival.
Win a trip to Göteborg with Airberlin at our GÖTEBORG PAPER CHASE, starting from 4 PM!
After we got so many requests in the past years, we will have SMÅ GRODORNA twice this year - first dance at 8 PM and the second dance at 10 PM.
We have opened our FREE TICKETS for a 1000 more, but as they are nevertheless slowly running out for good, we recommend strongly to grab one now. Each person needs to sign up individually. Only printed tickets are valid. Sign up for your free ticket HERE! If you don't manage to get one on time, you will be able to buy a ticket at the door on the day of the festival for 10€.
HOW TO DO MIDSOMMAR? Here are some tips for you how to celebrate the longest day of the year like a real Swede.
Do you wanna become a part of this year's Berlin Midsommar team? We are looking for VOLUNTEERS who want to help out. Free food, drinks & a present are waiting for you. If you are interested, please write a short email to [email protected]
☀ BERLIN MIDSOMMAR FESTIVAL 2016  ☀
Friday, June 24th - 4.00 PM - Urban Spree
☀ LIVE ☀
GNUČČI
LISA ALMA
WANGEL
LORD PUSSWHIP
CHAIN WALLET
☀ DJs ☀
JUSTLIKESNOW & FOXY MULDER
SASCHA SCHLEGEL (FluxFM)
POP SLUTTIES (Kaltblut)
Ana Rab better known as Gnučči is an exuberant vocalist/ rapper/ performer establishing a name for herself with her unique take on club music. It is Rap, it is Bass, it is undeniable Dance Music, but it's also Pop for a new decade, rich with many textures and sounds. After the success of many tracks and playing shows around the world, Gnučči's debut album "YOU GOOD I'M GOOD LET'S BE GREAT" is out now.
Lisa Alma from Copenhagen is a modern composer and possesses an enchanting voice that together with her synth pop / loFi productions creates a dreamingly soundscape. Having toured with Olafur Arnalds and Chinawoman throughout Europe and North America, Lisa Alma is now back with her third full length album Thigh. She recently moved to Berlin.
WANGEL
LORD PUSSWHIP
 CHAIN WALLET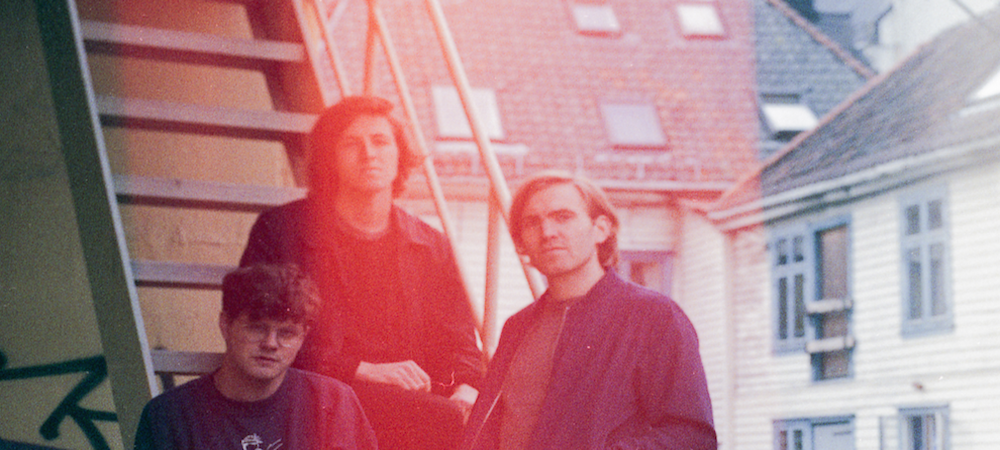 *Thanks to NORR Magazine, Göteborg, Laitilan Juomat - Laadultaan parhaat, airberlin, Somersby, RAUMFELD, Dänische Botschaft in Berlin, Voelkel and Our/Berlin for supporting us.