The wait is finally over! Ja Ja Ja is back with three new Nordic talents who are ready to (re)conquer Berlin's coziest location – FluxBau- on March 9th. We are excited to start into the new Ja Ja Ja season with Swedish indie/folk duo Flora Cash, the Norwegian answer to Lorde, Amanda Delara and the Finnish shoegazers from Teksti-TV 666. + special guest Icelandic rapper Lord Pusswhip will spin some tunes for the guests at the show!
Get your tickets here! And if you register yourself as a Ja Ja Ja-member here you'll get a lovely discount on the entry.
The indie/folk duo from Stockholm comprised of Cole Randall and Shpresa Lleshaj. Together they explore the diversity of human relationships through music. Combining acoustic tones, soft riffs, and vocal harmonies with ethereal production reminiscent of Mt. Wolf and Poliça, the duo creates emotional genre-transcending soundscapes.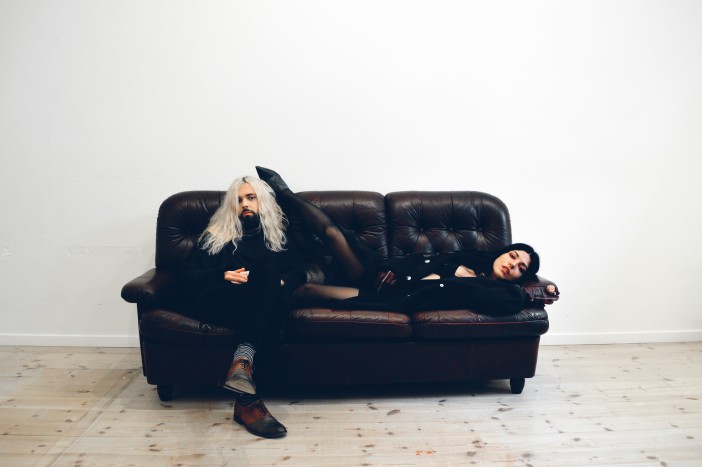 Amanda Delara is one of the most exciting new artists to surface this year. Raised in small-town Nes in Norway, she began playing piano in early childhood and as a young teenager she decided to write her own music.
Amanda attended no music schools but her household had many classical instruments, so she taught herself to play piano and violin. Early cover songs and uploading music to social media platforms made the team behind Nico & Vinz aware of her talents and signed her to their own indie label GR:OW Records in Norway.
Teksti-TV 666 is a band built on contradictions. It is as if Neu! performed Ramones songs; it is a shoegazing Hellacopters; it is a heavy-but-soft wall of noise, a colorful slow-motion explosion. Formed three years ago, things have escalated rather quickly for the seven-headed shoegazing kraut-punk monster. Armed with no less than five (at times six) electric guitars, Teksti-TV 666 are nowadays one of the most in-demand live acts in their native Finland.

THURSDAY 09.03. | 8 PM | FLUXBAU | FACEBOOK EVENT | TICKETS