Every year in March the biggest showcase festival in the world, SXSW welcomes thousands of bands and people to join an extraordinary week in Austin, Texas. This year with us. And before we stepped into this big big plain with all this whiskey ginger ale for free to cross the big big pond, we came up with the idea to not only join the fiesta, but to also bring some Scandinavian love & life with us. Together with our divine friends from Red Eye Transit (you guys are simply incredible!!!) we invited a bunch of Scandinavian and Austin bands to cook together, to build a picnic table and celebrate a Midsommar SXSW party with us. Here is what happened in pictures.
COOKING COMPETITION & BUILDING A PICNIC TABLE - Wednesday, March 12th
We invited Death by Unga Bunga, The Zoltars, Atlanter, Pompeii, The Migrant, Dråpe and Verisimilitude to Elisa's beautiful and equipped house (with garden!!!) to cook Scandinavian food together and build some furniture. The idea was to create a cultural fusion of food and skills. But first the food: There were 3 rounds: 1. Breakfast Tacos 2. Smørrebrød 3. Köttbullar.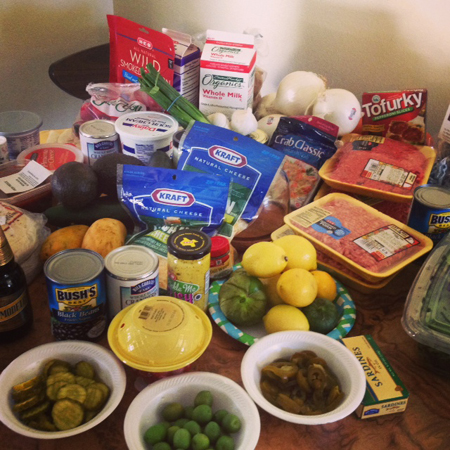 The ingredients… We tried to squeeze in some traps. We went wild.
After preparing for the cooking in the garden, the bands finally arrived at the table, finding or not finding the trap .. so the cooking competition starts…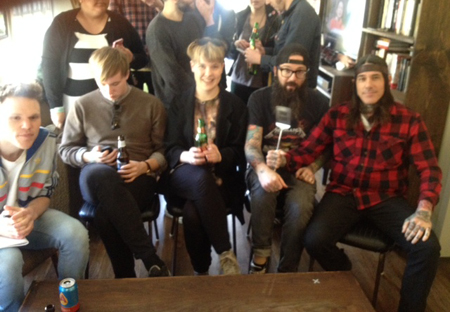 This is the jury btw - a cross-over selection of food lovers and critical mass.
1. Round: BREAKFAST TACOS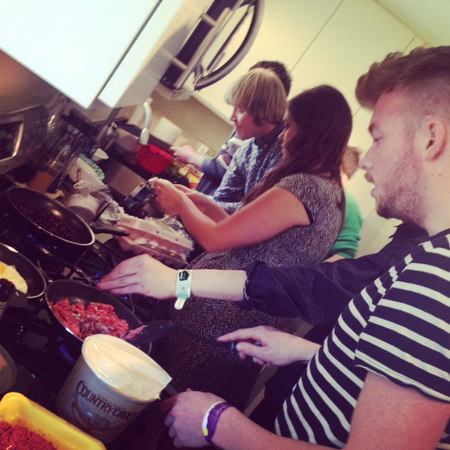 .. good thing we bought all those ingredients. Since the breakfast taco is more an American thing, the Scandinavians seemed disorientated but very stoked.
The result was a blast. And you see on the right hand, this is Elisa who has somehow appeared into the jury. We still don't know where the old jury member went (or what Elisa has secretly done to him to be part of this tasty explosion!)
.. and the winner of the Taco comp is (no big surprise)… Austin! You guys just know your thang!
2. Round: SMØRREBRØD
The competitors in this round: Pompeii from Austin and on the Scandinavian side: The Migrant and Dråpe.
We even got a Danish Smørrebrød expert represented by The Migrant in the game.
… but we must realize. Austin seemed to be very well prepared and managed to finish their bread on time. A delicious fusion of salmon, onions and herbs. This kind of picture has never been taken in Austin before!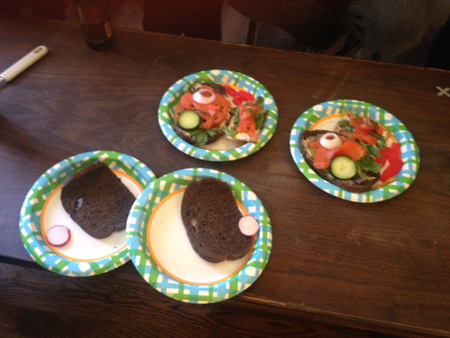 … and this is what the jury has to deal with when the Scandinavians wanna prove how good they are at making Smørrebrød… a blank piece of bread and a piece of radish. While everyone is very happy about the Austin Smørrebrød, the rest of the Scandinavian Smørrebrød is still on the stove.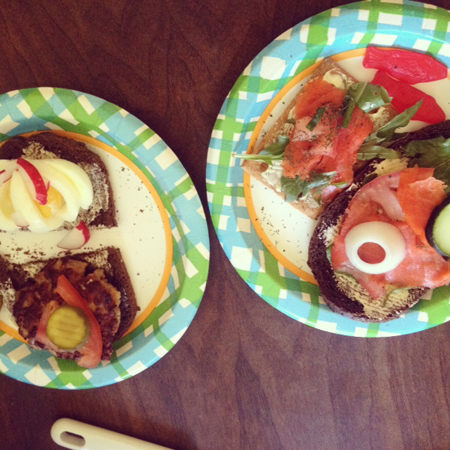 … after a long long wait for the Scandinavian Smørrebrød, we finally welcomed these two different kinds on the jury table. Both look very good, but there can be only one winner, can they?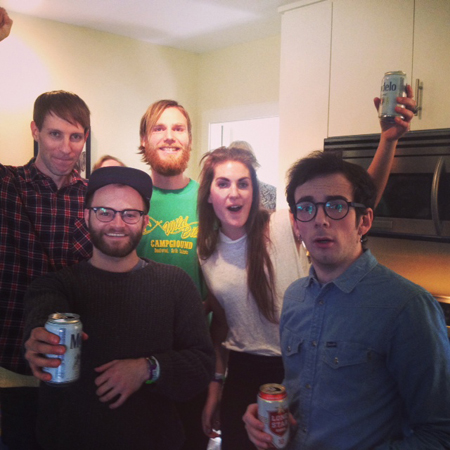 NO! there can be both: Austin was on time but hhm the Scandinavians did it better. So the jury decided: It's a tie! Now the last cooking round, the meatballs have to tell who the winner is.
3. Round: KØTTBULLAR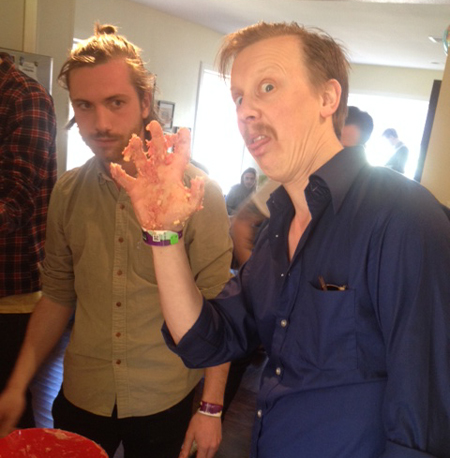 This round is a very meaty round which sometimes can end up in disgust.
Dudes cooking meatballs.
You know making a meatball can be a certain kind of art.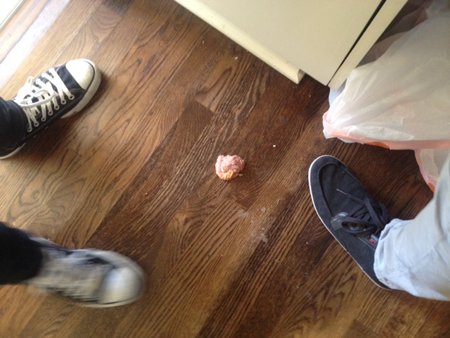 … and it can also get very exciting.
… in the end we had two kinds of delicious meatballs. The left one by Scandinavia (uglier), the right one made by Austin (prettier, looking very good). You might think the look can tell what's up with the inside, but you are wrong, my dear!
The Scandinavians are the winner of the meatball round. Their meatballs weren't the most beautiful ones, but they were tastier. Austin was good though. Respect! A delicious and tasty meatball is not easy to make. The Scandinavians gained from a long experience of living in the cold and cooking in the warmth. Since this round goes to Scandinavia, both teams are equal. Remember? Austin won the breakfast tacos, the Smørrebrød was an equal game and the last round went to Scandinavia. So we had to find a winner at the IKEA Furniture building contest. The task: Two teams, each build a picnic table and need to be able to sit on it in the end, with beer.
2 teams: nervous & excited - 2 picnic tables: unfolded & unbuilt.
It starts.
Austin looks good, but how is Scandinavia doing over there?
It's a very tight run and yes, this moment here, this moment!! always hurts the most.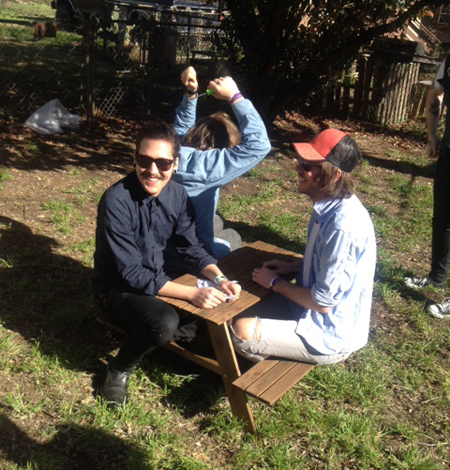 … and tadammmmm the winner is… Scandinavia!!!
… which means that Scandinavia won against Austin after all. But we know there can only be a winner and a second winner.
After this very sunny and extremely funny Wednesday, we had some time to breath through, watch bands and chit chat at the actual festival. But we were already very much looking forward to Friday and our MIDSOMMAR SXSW with Solander, Highasakite, Simian Ghost, Pompeii, Verisimilitude, Intertwine and lots of flowers and happy faces.
MIDSOMMAR SXSW - Friday, March 14th
… starting with Solander
… and making flower wreaths. We were quite familiar with the euphoria about the flower wreaths from our Midsommar Festival in Berlin, but what in Austin happened was just unbelievable. Everyone, EVERYONE!!! was making their own flower wreath.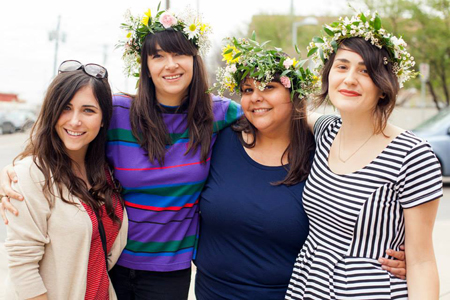 Babes with flower wreaths.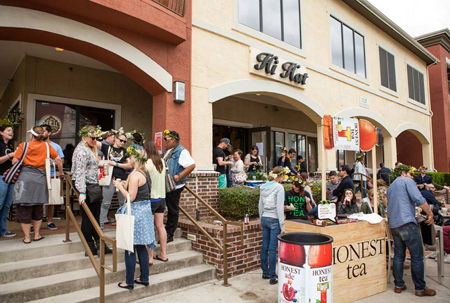 The location: Hi Hat on 6th street.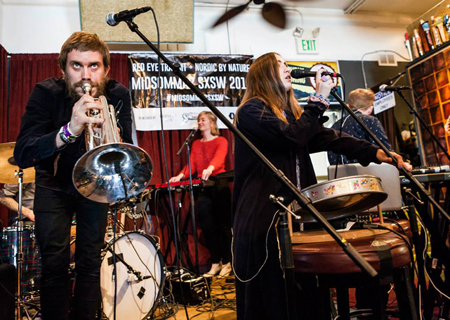 … Highasakite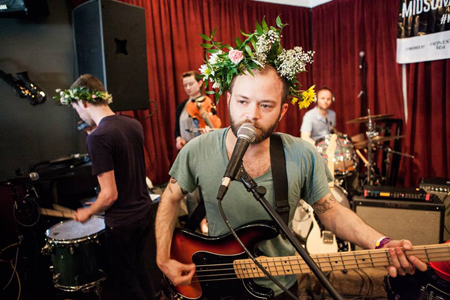 … Pompeii
… Simian Ghost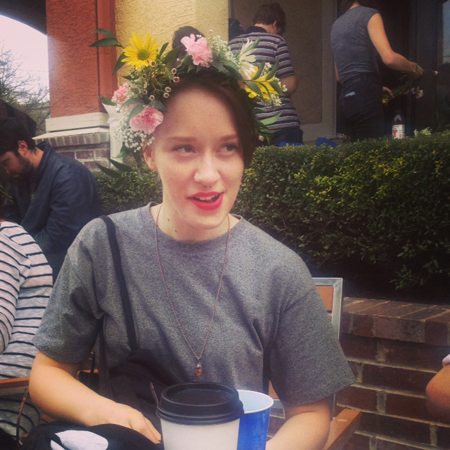 Mia from LCMDF was visiting before her own gig at SXSW.
This was a little gallery to show you guys what a great time we had in Austin. We were landing on a different planet. We met the most wonderful people. Thanks to y'all! We'll come back next year for sure!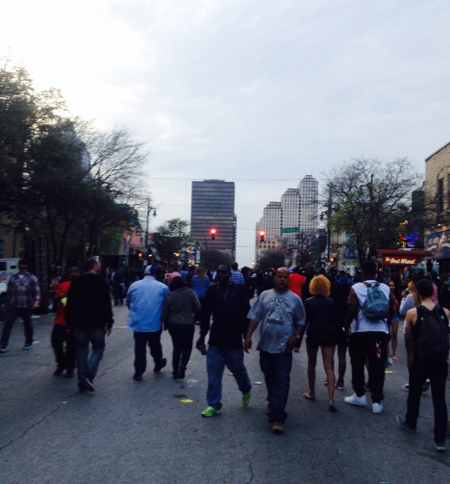 You might also like